How to Find the Right Candidate
How does an executive recruiter find the right candidate? From our perspective, the answer is simple: search differently. You must understand that "right" is. Speaking directly with the hiring executive and other stakeholders to important. They don't always know exactly how to describe what they want. So we must tease out those details.

Find The Right Candidate: Ask What Success Looks Like.
Often, a job description will bear little relation to the kind of executive the hiring executive really wants. So experienced headhunters will huddle with the executive team. They make sure they get a clear understanding of what the successful candidate will need to do once he or she is hired. What exactly will that leader be walking into on Day One? Is there a backlog of work that needs to be tackled? Are there revenue problems to be solved? Are there performance issues with the team? To be successful, determine what the hire needs to accomplish during the first 90 days and during the first year on the job.
Test Must-Have and Nice-to-Have Requirements
Once you understand what the executive needs to accomplish when in measurable terms, you are equipped to test the job description's must-have and nice-to-have requirements. Imagine you find a candidate who is currently successful and doing what the company wants its new hire to do. Will the hiring executive agree to interview the candidate, even though he lacks the required MBA or is 2 years shy of the required 10 years of experience?
Pick the Right Candidate from 850 Million Profiles
So how do you select the right executive from more than 850 million LinkedIn members profiles? Not very easily. LinkedIn's crude filters make for arduous, time-consuming work. Uneven and unverified information in the profiles doesn't help either. It doesn't give you any sense of where the person is seated in her current company. So it is often hard to tell if the prospect is leveled correctly. Often critical details are missing — such as the executives current job responsibilities, making more work for candidate sourcers to figure out if that person is right.
For Senior Executives, Job Postings Are Not the Answer
Senor Executive jobs may be posted for legal reasons, but they attract far too many unqualified candidates. Executives whose experience in no way resembles what is sought in candidates insist on applying for those jobs — because they can. Moreover, job postings require that a viable candidate actually see it online or by subscribing to job alerts. You're left hoping and wishing (if not praying) that a contender will somehow surf by your posting and be seized by the impulse to apply for your job over every other opportunity out there. Top-performing candidates rarely want or need to apply for a job. Rather, the opportunities come to them.
Do You Trust AI to Deliver the Perfect Candidate?
Of course, AI-powered solutions have been designed to filter out unqualified job applicants. But there have been numerous reports of AI run amok — discriminating against applicants because, in the eyes of artificial intelligence, the most qualified candidates look and act a lot like a white guy.
Reuters, an international news organization, has reported that Amazon scrapped its AI recruiting tool because it showed bias against women. Of course, companies have since come along, offering AI solutions to detect discrimination in the hiring process. But, so far, extreme caution is advised. Companies using any of these AI tools risk possible litigation should bias be discovered in the AI algorithm.
Smarter Candidate Sourcing Finds the Right Hire
The shortest path to the ideal candidate is not conducting endless searches on LinkedIn or Google. Candidate sourcing has to be smarter than that. We recommend taking an investigative approach by mapping the teams that employ potential candidates at target companies. In effect, you are building partial org charts for each company focused on the role you are trying to fill. It adds a layer of due diligence and structure to your candidate research. Smarter candidate sourcing helps ensure you don't miss the perfect hire.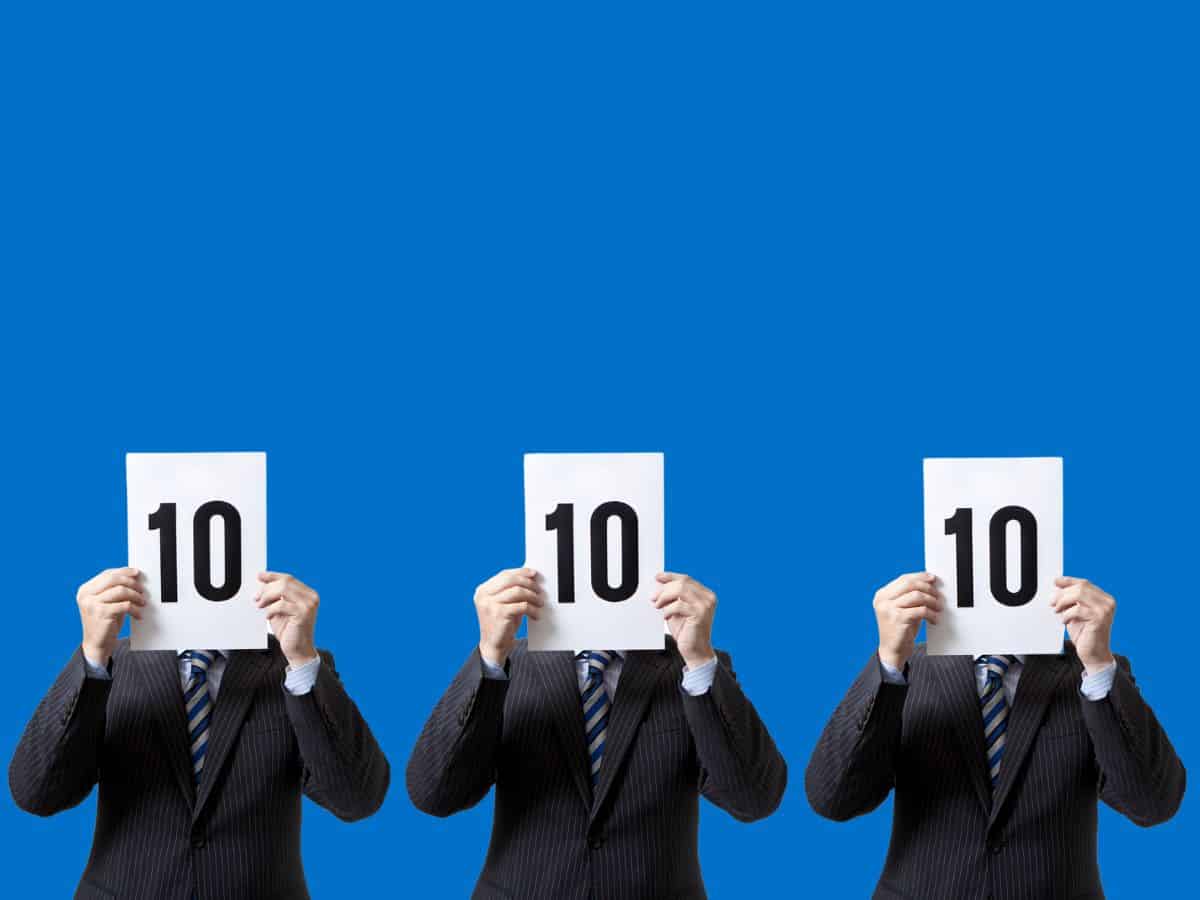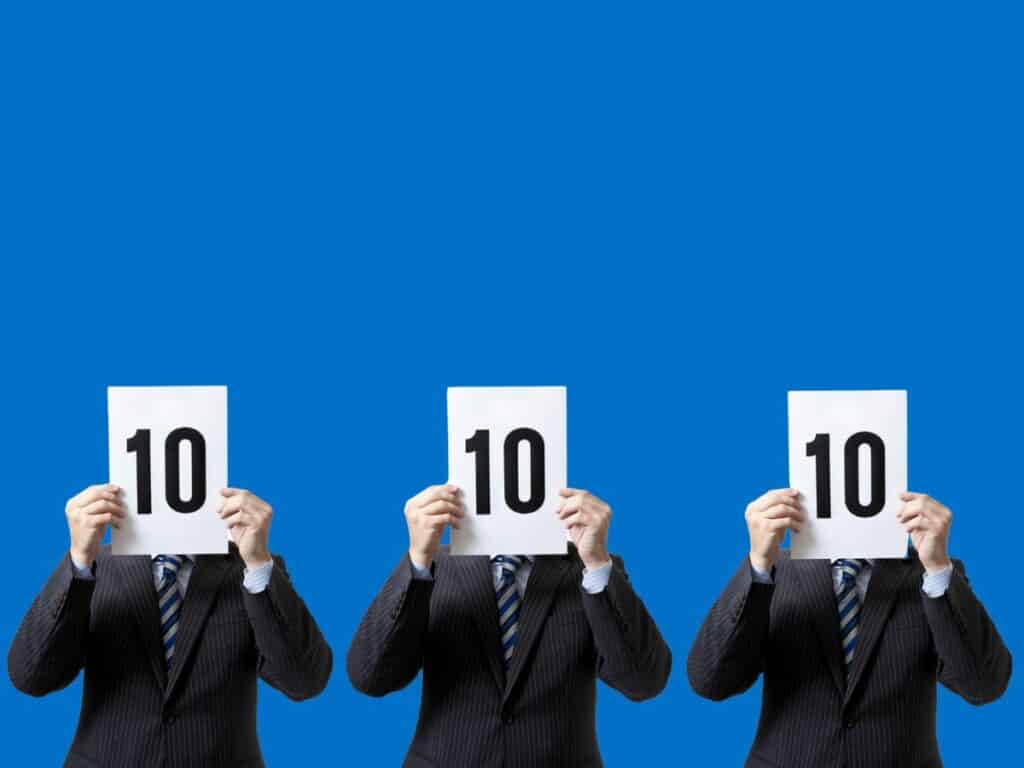 Top Talent Signals
Develop research strategies aimed at leveraging top talent signals. Look for intelligence that leads you to the right candidate.
Filter for excellence. Look for evidence in social media profiles or resumes that indicates the person is a top performer. Look for an upward career trajectory. Does the person progress to more senior roles with greater responsibility? Allow for legitimate sideways, lattice-like moves on the career ladder for young parents or periods when a worker returns to school. Adjust for glass ceilings for under-represented candidates, reaching down a level to offset discrimination that slowed career ladder progress. Also, look for honors, awards, research publications, and patents that matter.
Filter for duress. Companies that are under duress make ideal targets. Look for delayed IPOs, poor earnings reports, depressed stock prices, mergers and acquisitions, layoffs, and rumors of layoffs. We call these opportunities "swoop-ins." People working at companies under duress are far more likely to return your recruiting calls. So set up news alerts to track all target companies. The moment a target company experiences uncertainty, target its people. If you respond more quickly than recruiters at other companies, you'll have a first-mover advantage.
Filter for annual reviews. People often decide to leave after annual reviews and bonuses. So set up alerts to follow up with candidates as those reviews are being completed. If you don't know, they often occur at the end of the fiscal year.
Filter for cultural fit with care. Prioritize recruiting from companies that are a cultural fit. Set a strategy to examine where most of your company's hires have come from and target those companies. However, to ensure diversity, take care to avoid interpreting cultural fit as "candidates who look like us".
Filter for location. Prioritize recruiting from companies whose offices are closest to yours. Doing so avoids the issue of relocation and speeds time to hire.
Filter Out the Noise: Find the Right Candidate
Filter out recent hires. Generally, unless a candidate has a compelling reason to leave, job-hoppers are frowned upon. So eliminate candidates who have been on the job for less than two years. We mark those in our system "on the bench."
Filter out odd career trajectories. Avoid unexplained gaps between jobs without a decent explanation. Avoid a crazy quilt of jobs that have no relationship to one another, suggesting the person hasn't yet figured out what he or she wants to do. It is okay for people to change careers, but the story of their work must make sense. They must evolve.
Filter out companies with high retention. Every industry has them. These are companies that are generally the market leader and who treat their employees very, very well. Unless your company is prepared to spend what it will take to lure those candidates away, don't waste your time.
Filter out anyone who lacks must-have requirements. It may seem obvious, but when you are working off a list of names and titles, it is impossible to tell who has the requisite education or experience. That is why we profile candidates, aggregating available biographical information whenever possible. The moment or two it takes to quickly Google for additional information or to check LinkedIn can save you wasted effort recruiting the wrong people.
Discovering the Perfect Hire
Discovering the perfect hire takes laser-like focus. Always keep a shortlist of 20 of the most viable prospects. That focused list offers the shortest path to the best candidates. Of course, should your recruiting or sourcing team need a hand, Intellerati is here to help. For more on how to find the best candidates, check out our post How to Crush Candidate Sourcing.
Check out our most popular blog post and comment: UPDATED! What Your LinkedIn Member Number Means (and How to Find It). Perhaps you can help us solve the Mystery of the LinkedIn Member Number uncovered by one of the commenters.
This article, formerly entitled Candidate Spotting was originally published by ERE Media, We have updated that article with our latest recommendations.
Thanks for reading! Of course, we welcome your comments. If you enjoyed our post, please show the love and share it with your friends by clicking on the buttons below. It makes it easier for others to find the post.